Brisbane's Marine Experts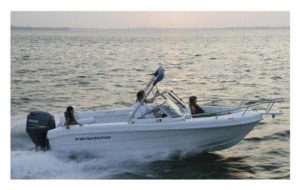 Aquamarine Repair Services thrive on providing an outstanding service to every customer. We will listen to your requirements and we will ensure that your boat sounds and acts exactly as it should. We have a proven track record of showing our customers which parts get replaced and take pride in competitive rates and quality workmanship that keeps our customers coming back to us time and time again.
Best of all, we come to you. This saves you the expense of traveling - with your boat in tow - to central dealerships and allows you to sit back and relax as we efficiently take care of the problem.
Specialist Diesel Mechanics
We're proud to have years of experience servicing diesel engines. We hire expert Cummins marine mechanics and Volvo marine mechanics to ensure that your boat is only ever in the best hands. In fact, Aquamarine Repair Services can assist whatever the make of your boat whether it's Cummins, Yamaha, Evinrude, Johnson, Mercury, Mercruiser, Suzuki or Volvo. If we can't find the part you need, we will even make it for you!
To ensure that every base is covered, our experienced Volvo marine mechanics check oil and coolant levels with each service if requested. This will enable us to assess any hidden problems that may arise, for example:
over fueling or burning holes into pistons & glazing bores
saltwater in coolant and old coolant, which can cause corrosion in the engine and
oil running to hot in engine can cause engine failure
Our Cummins marine mechanics can also replace dipsticks so that they don't blow out and cover the engine room with oil and cause damage to the engine.
We go beyond servicing, as we are happy to supply free advice about many aspects of family boating to ensure a safe and enjoyable trip out on the water for our customers. We can service your boat no matter what the problem is, from inboards to outboards, so you can rest easy knowing that everything was covered.
We're dedicated to being the best boat repairers in Brisbane, valuing quality and experience more than anything else. That's why we have several mechanics who have been in the industry for decades, so you can get the best service possible every time.
If you have any questions please call us on 0430 985 623 or alternatively you can leave us a message.
Mechanics you can trust
We specialise in diesel engine maintenance, marine repowers and engine repairs and our team will cater to your needs as we offer you the highest standard of customer service and quality solutions to all our customers. No job is too big or small for our diesel marine mechanics. Don't waste your free time conducting complicated repairs; hand your boat over to us for a quick and trusty service and you'll be back enjoying the stunning waters before you know it.
During each engine servicing, we will conduct a marine repower and check that oil and coolants are performing as required. Through these testing stages, we'll uncover any hidden issues within the engine – be it diesel or not – and guide you through the best approach to resolving the problem.
To find out more about all the services we offer, including diesel marine Brisbane services and the prices involved, please take a look around our website or get in touch with our friendly team. We're always more than happy to tell our customers more about our business or provide advice and reliable information.
Will we come to you?
We are based in Cleveland and we service Brisbane and the surrounding areas including:
Cleveland
Raby Bay
Thornlands
Victoria Point
Redland Bay
Ormiston
Wellington Point
Birkdale
Lota
Manly
Wynnum
Lytton
Shorncliffe
Redcliffe
Deception Bay
Bribie Island
Jacobs Well
Sanctuary Cove
Hope Island
Paradise Point
Runaway Bay
Biggera Waters
Labrador
Southport
Please Note: This list only contains some of the suburbs we attend. Contact us to find out if we will come to you.
Do you have any questions?
Please feel free to contact our friendly team by pressing
the Contact Us button
Do you need a quote?
Please press the FREE Estimation button