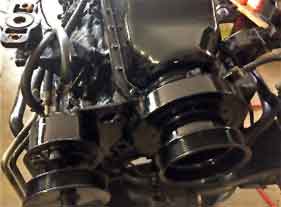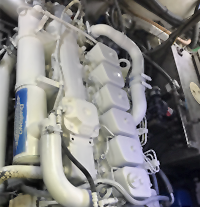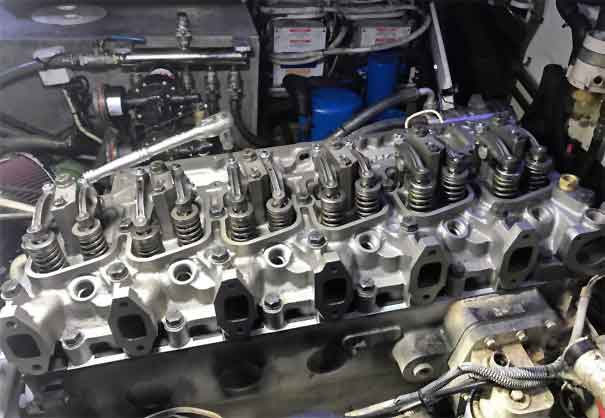 Used and Rebuilt Engines
Do you need a rebuilt engine? Or has your engine ceased to function?
Course of engine failure comes in many forms, but the main reason is heat damage, and these are the systems that engines need to survive.
Below are the five most common reasons to explain why engine failure occurs; all of which are preventable.
Oil
Corroded oil coolers can allow oil pumps to pump oil out of your engine in seconds leaving the parts without lubricant, and blocked oil coolers allow the oil to run at above-safe temperatures for the oil – This may wear pistons and bearings within the engine.
Cooling
When impellers aren't checked in water pumps or coolant levels aren't sustained within the coolant side (losing coolant out of the engine) the engine parts will also run at temperatures that they were not designed to work at and will not cool them down resulting in:
Damaged rings
Worn pistons and
Blown gaskets
Fuelling
When old fuel or water contaminates fuel blocks or restricts injector systems here are just a handful of possible outcomes:
Alters the fuel-to-air ratio delivering too much or too little fuel
Melts pistons
Burns valves and wash bores
Water
With gaskets not serviced on exhaust systems, this will be one of the most common failures of engines. Here is a list of possible consequences:
Seized pistons
Washed bores and
Stuck rings
Batteries
Batteries are a crucial component as they supply the engine's computer with power that manages the systems on your engine. If left unchecked or not regularly serviced, this may result in weak batteries. Weak batteries can spike electronic systems and damage starter motors.
Prognosis and resolution on rebuilt engines
Once an engine has suffered one of the above-mentioned failures, this involves more intensive repairs and removal of the engine and parts.
Cleaning and inspecting the parts is followed by measuring up tolerances so that the engine can be assembled again to perform as it was designed to work.
Depending on the extent of the failure of the engine versus the cost of repairing or replacing the engine will determine the best solution for your repairs.
Call us today for your engine repairs!
Please watch the video below to see how we can bring your engine back to life!
Aquamarine engine rebuild specialists
When investing in something as important as a motor repair or rebuild, you need to know that the people carrying it out are reliable. There is nothing worse than finding out that you've received a bad boat service when you're a few kilometres from the shore! Aquamarine Repair Services have over 20 years of experience in the marine service industry, and we pride ourselves on the high-quality services we provide to each and every customer. You can be absolutely certain that we work tirelessly and cut no corners when it comes down to the jobs we're hired to do, you'll be nothing short of impressed with the results. There is a reason we are known as the experts in repairing and servicing used and rebuilt engines.
Are you interested in finding out more?
 If you are looking to rebuild an engine, have your inboard or outboard repaired, or you're even looking for a new marine engine, then give us a call today at 0430 985 623! We are more than happy to offer a quote for any of our services, and you're sure to find our prices very competitive. We welcome any questions you may have about how we can help you, no matter if you are interested in learning more about rebuilt engines, remanufactured motors for your boat or even remanufactured car engines. So, please contact us today and let our team answer all of your queries.
Do you have any questions?
Please feel free to contact our friendly team by pressing
the Contact Us button
Do you need a quote?
Please press the FREE Estimation button
September 9, 2022
Written with 360 Boat Finance Aquamarine Repair Services & 360 Boat Finance look at some of the common problems with boats and how to avoid them. Getting out on the water is an incredible feeling, and one we boat owners know all too well. There's nothing quite like the feeling of setting off from the jetty and motoring out to sea to let the sun and the salt air wash away all your troubles. Now, while this is an idyllic picture, we do need to point out that in order for there to be a successful day on the water, you