Looking for a Boat Repair in Southport? Aquamarine is here for you.
If your boat is not functioning as it should, do not hesitate to contact the Aquamarine Repair Services team. We can get your boat back to its optimal condition so you can get back to enjoying the water, worry-free.
Southport Mobile Boat Mechanic Services:
Our Southport Mobile Marine Mechanic provides a vast range of repair options to get you back on the water as soon as possible. We offer repairs on both inboard and outboard motors and include boat rewiring, gearbox servicing, full motor rebuilds and much more. The Southport boat repair team is exceptionally experienced and qualified. With all of our mechanics being passionate about boating themselves, they are committed to providing the best service possible to our valued clients, because they understand the pain of not being able to take your boat out on the pristine Queensland water.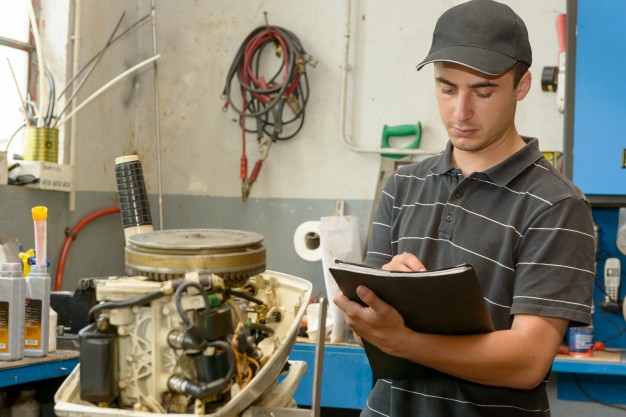 Southport Boat Repairs
If you would like more information about our mobile marine mechanic Southport services, do not hesitate to contact the friendly Aquamarine team to discuss your options, obligation-free.